Minimal Mistakes
---
Minimal Mistakes is a Jekyll theme created and maintained by Michael Rose.
It offers a Material-like design, different themes such as light and dark theme, convenience options for buttons and more.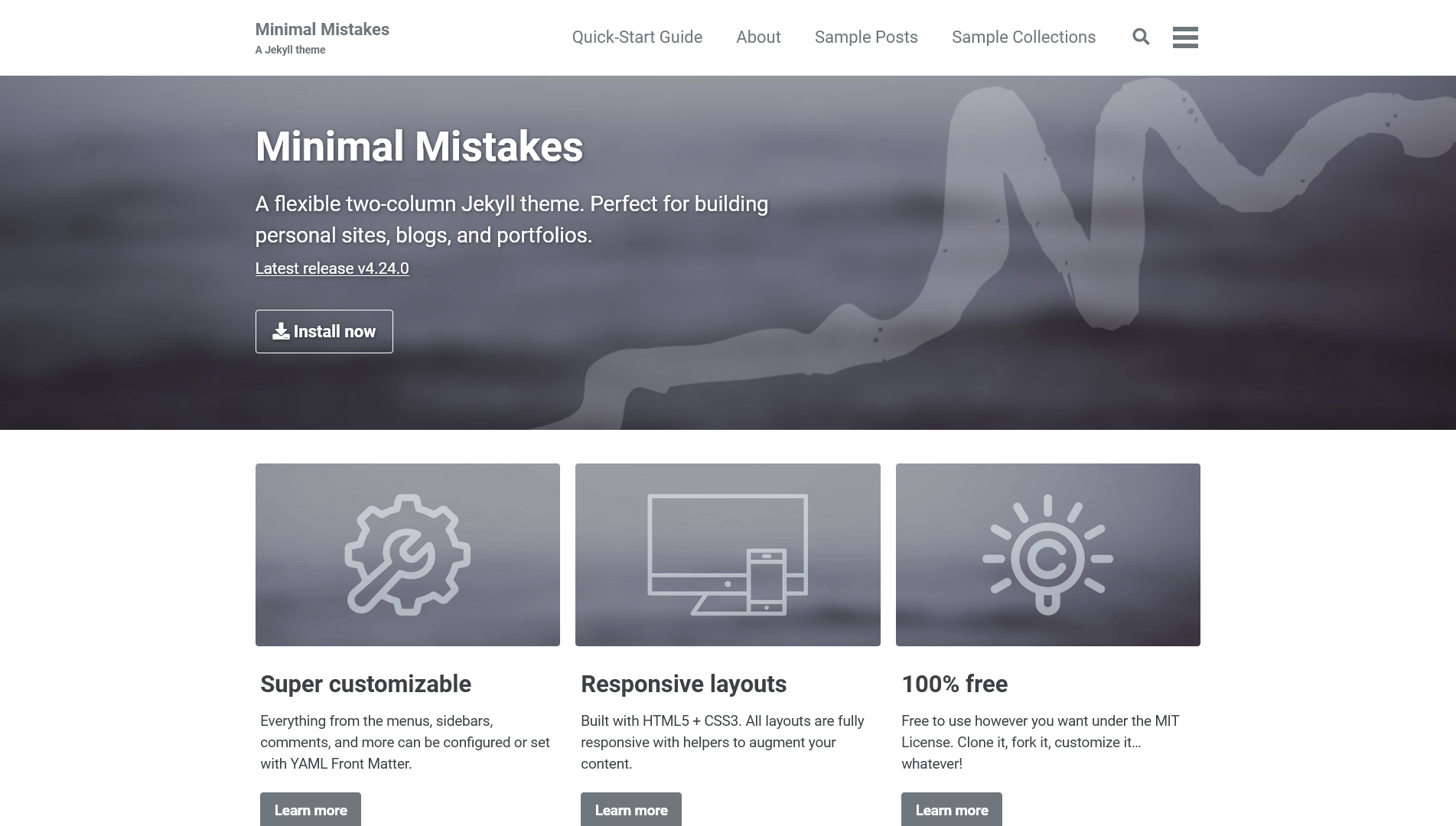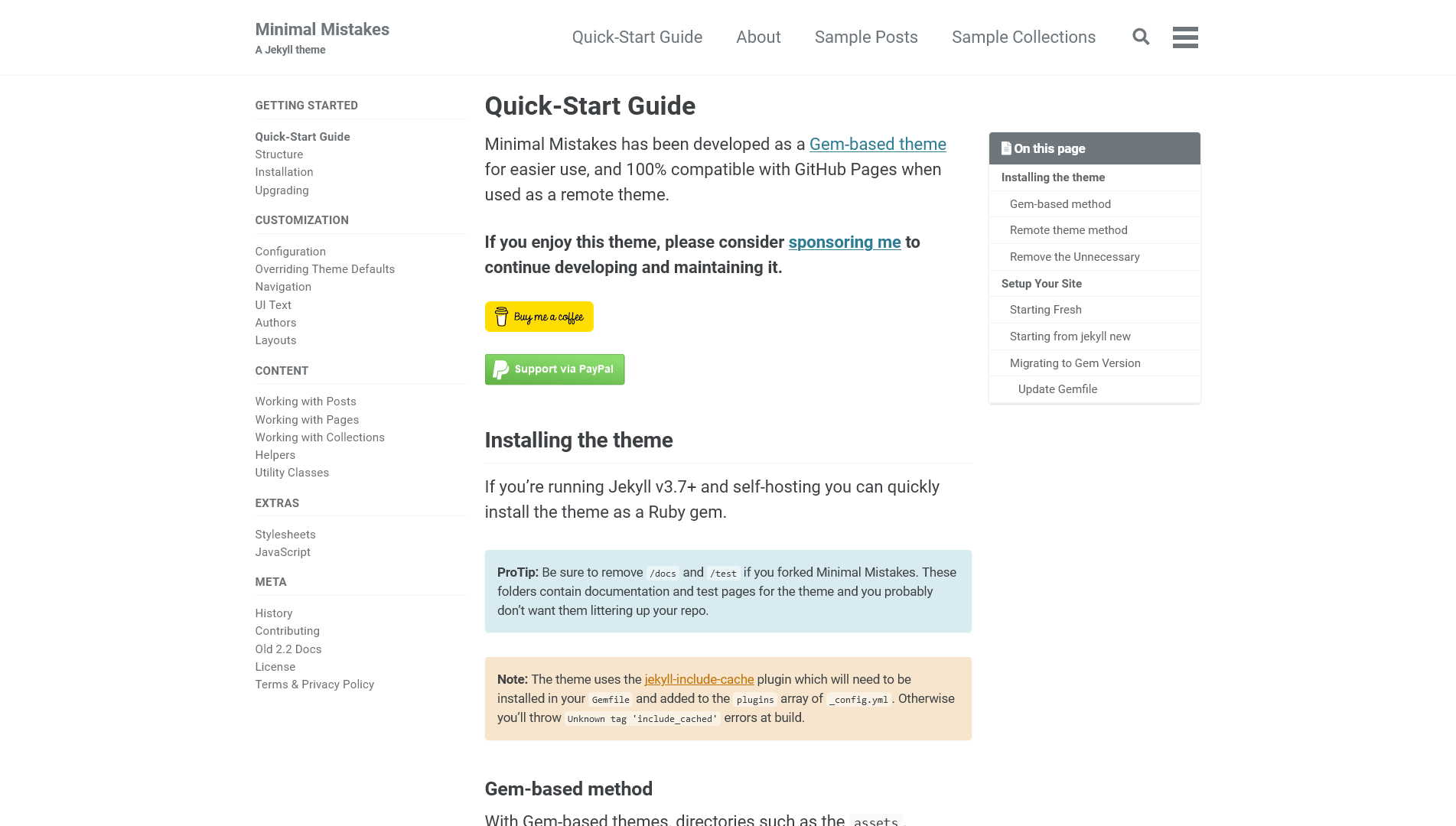 Modrinth.com
---
Modrinth is a Website for sharing Minecraft-related content such as mods, plugins, resource packs and more.
The site offers a modern UI with dark-theme and mobile support.